Finland aims to become carbon neutral by 2035
The government of Finland aims to reform its climate policy, by accelerating emission reduction measures and by strengthening carbon sinks, in order to make the country carbon neutral by 2035. Finland will seek to help the European Union become carbon neutral by 2050, which would require tightening the 2030 emission reduction target to at least 55% compared to 1990. Finland will update the targets of its 2050 climate law, adding emission reduction targets for 2030 and 2040. The Land Act will also include the land use sector to strengthen carbon sinks.
According to the industrial association Finnish Energy, thermal power generation accounted for 39% of the Finnish power mix in 2018 (including around 17% from biomass). Renewables excluding biomass accounted for 28% (19% hydropower and 9% wind), while nuclear accounted for 32%.
---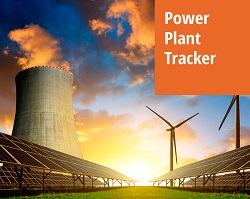 Enerdata has developed a market research service to screen, monitor and analyse the development of power generation assets.
Power Plant Tracker offers an interactive database and a powerful search engine covering power plants worldwide – including both installed and planned capacities for renewables and fossil fuels.