ExxonMobil increases Stabroek resource base to 5 Gboe (Guyana)
Global oil and gas company ExxonMobil has made a new discovery at the Pluma-1 well offshore Guyana and has consequently increased its estimate for the Stabroek block to more than 5 Gboe, up from the previous estimate of 4 Gboe. This is the second estimate increase in a year as the resource level amounted 3.2 Gboe at the beginning of 2018.
The Stabroek block is operated by ExxonMobil's affiliate Esso Exploration and Production Guyana with a 45% stake. The remainder is held by Hess Guyana Exploration (30%) and CNOOC (25%).
ExxonMobil holds other assets in Guyana and plans to start producing up to 120,000 bbl/d by early 2020 under the framework of the Liza Phase 1 prospect development (also in the Stabroek block) with the Liza Destiny floating storage, production and offloading vessel (FPSO). The next stage (Liza Phase 2) is slated for start-up by mid-2022 and use a second FPSO designed to have a daily output of 220,000 bbl/d. The completion of the Liza-5 appraisal well paved the way for a third FPSO with a capacity of 180,000 bbl/d for 2023. So far, the collective discoveries on the Stabroek Block have established the potential for up to five FPSOs producing over 750,000 bbl/d by 2025.
---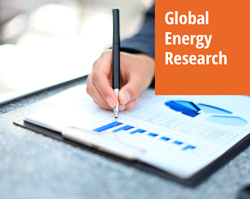 Enerdata's premium online information service provides up-to-date market reports on 110+ countries. The reports include valuable market data and analysis as well as a daily newsfeed, curated by our energy analysts, on the oil, gas, coal and power markets.
This user-friendly tool gives you the essentials about the domestic markets of your concern, including market structure, organisation, actors, projects and business perspectives.