Exelon plans to shut down Three Miles Island in 2019 (US)
The US company Exelon published an update regarding its nuclear plant park and announced it will shut down the Three Miles Island power plant (Pennsylvania) in September 2019.
However, Exelon stated it could also extend the plant lifetime if it receives financial assistance to keep the facility financially viable. The plant was not profitable in the last 5 years and Exelon sought subsidies from the Pennsylvanian authorities in order to keep the facility open.
Ninety-nine nuclear reactors are currently under operation in the US out of 60 nuclear power plants. According to the EIA, about 90% of them have applied for and received license extensions to operate for the next 20 years.
Five plants retired in the past 4 years with a combined capacity of 5 GW, in particular the Vermont Yankee (Vermont) plant which was shut down in 2013 and the Fort Calhoun facility (Nebraska) which was mothballed in 2016. Six plants are now scheduled for decommissioning in the next 9 years, of which Pilgrim, Palisades Oyster Creek, and Three Mile Island.
---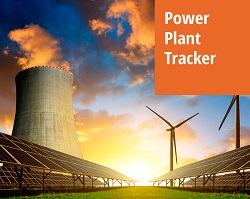 Enerdata developed a market research service to screen, monitor and analyse the development of power generation assets.
Power Plant Tracker offers an interactive database and a powerful search engine covering power plants worldwide - both installed and projects.