European wind capacity could rise by 67 GW to 112 GW by 2023
According to WindEurope's latest wind capacity forecast (Wind Energy Outlook to 2023), new wind installations in Europe will depend on the ambitions presented in the National Energy & Climate Plans (NECPs) and on project permitting issues that have already led to under-subscribed auctions.
In a scenario of unambitious NECPs and lingering project permitting issues, 67 GW of new wind power capacity could be installed in Europe by 2023. In a medium scenario of ambitious NECPs, improved permitting process and new investments in power grids, the European wind capacity could increase by 88 GW. A third scenario of very ambitious climate plans and significative improvement of approval process forecasts a surge in wind capacity installations, with the addition of 112 GW over the next five years.
Under all the scenarios, more than 75% of the new installations would be onshore wind and most of the growth in capacity would come from Spain, Sweden and Norway. Where offshore wind is concerned, the United Kingdom should account for more than 1/3 of new installations, followed by the Netherlands and Germany. By 2023, around 22 GW of wind capacity will reach the end of its normal operational life (20 years). Around 2 GW should be fully decommissioned, another 2 GW should be repowered and most of the capacity would get a lifetime expansion.
---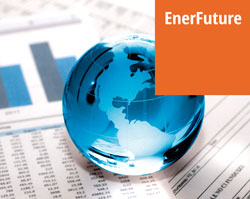 Discover the EnerFuture service: a long-term forecast (to 2050) of demand, prices, and CO2 emissions by sector and for all energies, plus power generation capacities and production levels by fuel. Three distinct scenario reflect different potential policy developments.