European Parliament backs 35% renewable energy target by 2030
The European Parliament has backed the committee proposal for binding EU-level targets of a 35% improvement in energy efficiency, a minimum 35% share of energy from renewable sources in gross final consumption of energy, and a 12% share of energy from renewable sources in transport, by 2030.
The 35% renewable target is higher than the initial 27% target proposed by the European Commission and the Council of the European Union. EU members will have to set national targets and will be allowed to deviate by a maximum of 10% under certain conditions. Besides, the European Parliament intends to cap the contribution of first generation biofuels (made from feed crops and food) to 2017 levels with a maximum of 7% in road and rail transport, while the share of advanced biofuels and renewable-based transport fuels of non-biological origin, renewable electricity and waste-based fossil fuels is planned to be at least 1.5% in 2021 and rise up to 10% by 2030. The use of palm oil for biofuels would be banned from 2021.
Negotiations with the European Council will now start to decide on the introduction of these renewable and energy efficiency targets in EU regulations.
---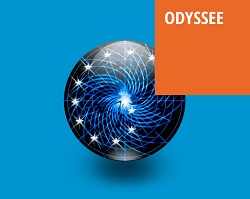 On behalf of all EU Energy Agencies and of the European Commission, Enerdata has created a database providing unique data on energy consumption by end-use. The service also provides exclusive energy efficiency indicators by sector for the 28 EU members and Norway, going back to 1990.