The European Parliament approves new climate targets
The European Parliament has adopted the new Effort Sharing Regulation, which reduces the allowed maximum level of greenhouse gas (GHG) emissions in member countries from transport, buildings, agriculture, and small industrial installations and waste management until 2030 and sets binding annual reduction targets. These sectors currently account for 60% of all EU emissions. The revised law increases the 2030 GHG reduction target at EU level from 30% to 40% compared to 2005-levels. The 2030-targets for each member state are based on GDP per capita and cost-effectiveness.
In addition, the Parliament also approved draft measures to increase the rate of renovations and reduce energy consumption and GHG emissions. All new buildings should be zero-emission from 2028, with the deadline for new buildings occupied, operated or owned by public authorities in 2026. All new buildings should be equipped with solar technologies by 2028, where technically suitable and economically feasible, while residential buildings undergoing major renovation have until 2032.
Finally, a new law adopted by the European Parliament raises the EU carbon sinks target for the land use and forestry sector, which should reduce GHG emissions in the EU in 2030 by up to 57% compared to 1990. Indeed, the EU 2030 target for net GHG removals in the land, land use change and forestry sector will be set at 310 MtCO2eq, which is around 15% more than today.
---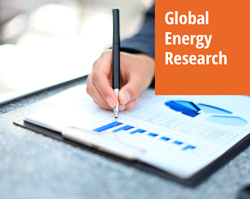 Enerdata's premium online information service provides up-to-date market reports on 110+ countries. The reports include valuable market data and analysis as well as a daily newsfeed, curated by our energy analysts, on the oil, gas, coal and power markets.
This user-friendly tool gives you the essentials about the domestic markets of your concern, including market structure, organisation, actors, projects and business perspectives.