Europe installed more than 15 GW of new wind capacity in 2019
According to WindEurope, Europe's wind power capacity grew by 8% in 2019, thanks to the installation of 15.4 GW, and reached 205 GW at the end of the year. New installations are 27% higher than in 2018. However, this number needs to double to reach the objectives of the Green Deal. Over 3/4 of new installations were onshore wind (11.7 GW), and 1/4 offshore (3.6 GW). Four countries accounted for 55% of new wind installations: the United Kingdom (+2.4 GW, including almost 1.8 GW of offshore wind), Spain (+2.3 GW), Germany (+2.2 GW, half of which was offshore), and Sweden (+1.6 GW). France installed more than 1 GW of new wind capacity in 2019 (1.3 GW onshore) despite weathers conditions and delays in approvals slowing down constructions.
At the end of 2019, 2/3 of the European wind capacity was located in 5 countries: Germany (61 GW), Spain (26 GW), the UK (over 24 GW), France (nearly 17 GW), and Italy (11 GW). Sweden, Turkey and Poland followed with 9 GW, 8 GW and 6 GW respectively. Wind power generated 417 TWh, accounting for 15% of Europe's electricity consumption in 2019. Wind generation even covered 48% of the power mix in Denmark, 33% in Ireland, 27% in Portugal, 26% in Germany and 22% in the United Kingdom.
---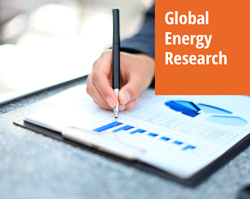 Enerdata's premium online information service provides up-to-date market reports on 110+ countries. The reports include valuable market data and analysis as well as a daily newsfeed, curated by our energy analysts, on the oil, gas, coal and power markets.
This user-friendly tool gives you the essentials about the domestic markets of your concern, including market structure, organisation, actors, projects and business perspectives.