Europe built 19 GW of new wind capacity in 2022, including 16 GW in the EU
According to WindEurope's Annual Statistics report, Europe has built 19 GW of new wind power capacity in 2022, including 16 GW in the European Union. 87% of the new wind capacity built in Europe last year was onshore, with only 2.5 GW of new offshore wind capacity added. Germany built the most followed by Sweden, Finland, France and the UK. Europe now has a total of 225 GW of installed wind power. In 2021, the whole of Europe added 17.4 GW of wind.
The EU built 40% more wind capacity in 2022 than in 2021, however, it is not sufficient to stay on track to reach the EU's 2030 goals. WindEurope estimates that over the period 2023-2027, the EU will build an average of 20 GW of new wind capacity every year, whereas the Union would need to build 31 GW/year until 2030 to reach its goal of wind representing 43% of EU electricity consumption by 2030.
In addition, new investments and wind turbine orders fell in 2022: 12 GW of new wind farm investments announced (less than half the amount of 2021) and no offshore wind farm reached a final investment decision. Wind turbine orders fell by 47% compared to 2021 to 11 GW.
---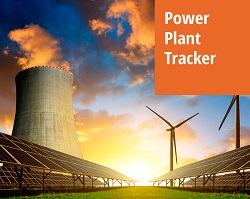 Enerdata has developed a market research service to screen, monitor and analyse the development of power generation assets.
Power Plant Tracker offers an interactive database and a powerful search engine covering power plants worldwide – including both installed and planned capacities for renewables and fossil fuels.