The European Union plans to ban 90% of its Russian oil imports by end-2022
The European Council has agreed that the sixth package of sanctions against Russia will cover crude oil, as well as petroleum products, delivered from Russia into European Union (EU) Member States, with a temporary exception for crude oil delivered by pipeline. Two-thirds of the Russian oil imported by the EU are supplied via tanker and one third by the Druzhba pipeline, which has a capacity to carry around 1.2 mb/d of oil from Russia to Ukraine, Belarus, Poland, Hungary, Slovakia, Czechia, Austria and Germany. When Poland and Germany will stop importing oil from Russia by end-2022, the embargo would cover 90% of all oil imports from Russia. About 10% of EU oil imports from Russia, supplying Hungaria, Czechia and Slovakia, where they cannot be easily replaced, will be temporally exempted from the ban. 
In 2020, the EU consumed 10.1 mb/d of crude oil, with imports accounting for 92% of the total. In the same year, the regional bloc consumed 8.7 mb/d of petroleum products; imports covered about two-thirds of the EU demand. In 2021, Russia accounted for 26% of the EU crude oil imports and 43% of refined products imports.
---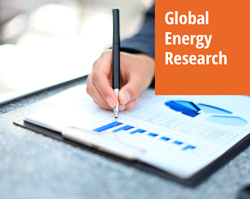 Enerdata's premium online information service provides up-to-date market reports on 110+ countries. The reports include valuable market data and analysis as well as a daily newsfeed, curated by our energy analysts, on the oil, gas, coal and power markets.
This user-friendly tool gives you the essentials about the domestic markets of your concern, including market structure, organisation, actors, projects and business perspectives.