Estonia will build its first pumped-storage hydropower plant (550 MW)
The Estonian developer Energiasalv has received the necessary permits to build a 550 MW pumped-storage hydropower plant, which will be located in Paldiski, north-western Estonia. The Zero Terrain underground project, which is set to start construction in the summer of 2024, is Estonia's first pumped storage project. The water storage system will allow to store 6 GWh of energy in 12 hours. The completion of the permitting process with Estonia's Consumer Protection and Technical Regulatory Authority will now allow the process of prequalification of the construction procurement to begin in early February 2023. Energiasalv's Zero Terrain is an EU Project of Common Interest.
---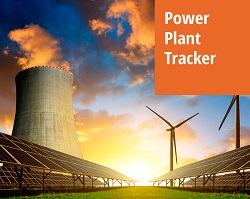 Enerdata has developed a market research service to screen, monitor and analyse the development of power generation assets.
Power Plant Tracker offers an interactive database and a powerful search engine covering power plants worldwide – including both installed and planned capacities for renewables and fossil fuels.