Engie and Total will invest in LNG projects in China
During the visit of the French President in Beijing, France and China signed several energy-related deals particularly in the field of LNG.
Engie subsidiary GTT, specialized in LNG containment technologies, signed a memorandum of understanding (MoU) with Chinese state-owned company Beijing Gas to work together on the Tianjin Nangang LNG project. This preliminary agreement could lead to the construction of several storage tanks with a capacity superior to 220,000 m3 in Tianjin and a 230 km long gas pipeline linking Tianjin to Beijing.
Additionally, Total will create a joint venture with public enterprise Shenergy Company, owned by the government of Shanghai to deliver LNG by truck in the wider Yangtze River Delta region.
France and China also envisage the creation of a nuclear fuel reprocessing facility which would be built by Orano. Talks are ongoing, and the two parties accepted to conclude a deal by the end of January 2020.
---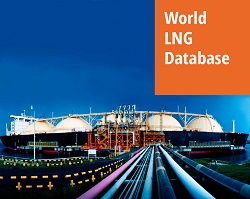 World LNG Database offers a complete set of data on LNG markets. The service provides detailed information on existing and planned liquefaction and regasification plants. It also includes LNG shipping around the world, LNG contracts, time series on regasification and liquefaction capacities, LNG flows and LNG prices for all players in the market.