Engie acquires 0.9 GW of onshore wind and solar capacity in Spain
Engie and Crédit Agricole Assurances have reached an agreement to acquire from Canadian institutional investment manager Alberta Investment Management Corporation a 97.33% stake of Eolia Renovables, a Spanish renewable power producer. Eolia Renovables owns and operates 821 MW of onshore wind and 78 MW of solar PV capacity. In addition, the company has a 1.2 GW pipeline of renewable projects. Operating assets will be 40% owned by Engie and 60% by Crédit Agricole Assurances while Engie will develop and build the pipeline of projects.
Spain's National Energy Climate Plan targets 32% of renewable consumption by 2030 (compared to 20% in 2020) with 55 GW of additional renewable capacity planned and full decarbonisation of the electricity sector by 2050.
---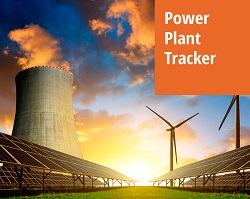 Enerdata has developed a market research service to screen, monitor and analyse the development of power generation assets.
Power Plant Tracker offers an interactive database and a powerful search engine covering power plants worldwide – including both installed and planned capacities for renewables and fossil fuels.