Eesti Energia will build a 225 MW pumped hydro storage facility in Estonia
The Estonian state-owned energy company Eesti Energia plans to build a 225MW pumped hydro energy storage facility, which will be located in an industrial of the county of Ida-Virumaa (northeast Estonia), on the site of a now closed oil shale mine. The pumped hydro plant is a large-scale circular economy project, the construction of which uses limestone rubble and closed tunnels created during the mining of oil shale.
Eesti Energia has started carrying out preliminary design and environmental impact assessment for the works, which could be completed by 2026. According to the company, the plant will contribute to the country's energy security, as relations with neighbouring supplier Russia have been deteriorating, Estonia having been desynchronised from the Russian energy system. The Baltic states are currently part of Russia's electricity system but are seeking to disconnect and synchronise with continental Europe's through a connector between Poland and Lithuania, the Harmony Link project.
Eesti Energia dominates the Estonian power sector with 1.9 GW of installed capacity in 2020 (2.6 GW for the whole country), as well as with over 85% of generation, 95% of distribution, and around 60% of total sales. It is also the country's main oil shale producer.
---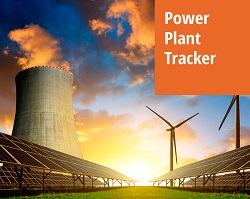 Enerdata has developed a market research service to screen, monitor and analyse the development of power generation assets.
Power Plant Tracker offers an interactive database and a powerful search engine covering power plants worldwide – including both installed and planned capacities for renewables and fossil fuels.