EDF Luminus plans to shut down Seraing power plant by July 2014
EDF Luminus has confirmed its strategy by 2014. The group will seek to ensure that its thermal production is cost-effective by reducing costs and optimising its organisational structure. The company is also examining possibilities of making technical changes to the Angleur power plant to cover peak demand and announced the temporary shutdown of the steam and gas turbine power plant at Seraing as of July 2014, which operated for less than 1000 hours in 2012. Future gas and electricity prices indicate that this situation is unlikely to improve in the short and medium term. Gas-fired power plants are no longer compensated by the market and are currently under-used due to several factors, such as lower demand for electricity, growth in renewable energies which are benefitting from priority feed-in, increased competition from coal, the competitive disadvantage for Belgian producers compared to neighbouring countries because of additional charges, such as feed-in tariffs and market overcapacity in Central and Western Europe.
---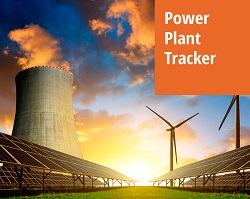 Enerdata has developed a market research service to screen, monitor and analyse the development of power generation assets.
Power Plant Tracker offers an interactive database and a powerful search engine covering power plants worldwide – including both installed and planned capacities for renewables and fossil fuels.