EDF intends to restart 27 nuclear reactors before the end of 2022 (France)
EDF aims at restarting 27 of its nuclear reactors in France before the end of December 2022, out of 32 reactors that are currently shut down for maintenance or repair. The five remaining reactors are expected to be restarted before the end of February 2023.
This move is aimed at securing France's power supply for the winter, as Europe currently deals with soaring energy prices amid Russia's decision to drastically reduce gas deliveries. EDF's decision comes only days after Russia's Gazprom decided to suspend all natural gas deliveries to the French utility Engie. Despite these developments, the French Ministry of Energy announced that French gas storage sites are currently 92% filled and would be totally filled by the winter.
In 2021, nuclear represented 44% of France's installed capacity with over 61 GW (56 nuclear reactors overall) and 69% of its power generation with 581 TWh. Gas represented 9% of installed capacity with 13 GW, 6% of power generation with 32 TWh and 16% of total consumption. In 2020, 27% of France's gas imports came from Russia, behind Norway (34%).
---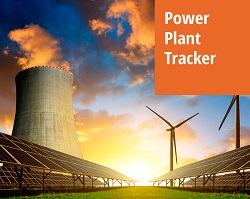 Enerdata has developed a market research service to screen, monitor and analyse the development of power generation assets.
Power Plant Tracker offers an interactive database and a powerful search engine covering power plants worldwide – including both installed and planned capacities for renewables and fossil fuels.