EDF delivers 1,750 MW Taishan-2 nuclear unit into operation (China)
Power utility Électricité de France (EDF) has delivered into operation the 1,750 MW Taishan-2 nuclear unit of the plant located in Taishan, Guangdong province (China). The first unit was commissioned in December 2018. The project was developed by TNPJVC, a joint venture founded by CGN (51%), EDF (30%) and the Chinese electrician Guangdong Energy Group (19%). EDF's Framatome supplied the plant's EPR technology.
Taishan's two reactors are capable of supplying the Chinese power grid with up to 24 TWh a year, which correspond to the annual electricity consumption of around 5 million Chinese users
The estimated turnover of the project for EDF is estimated at around €2.4bn.
---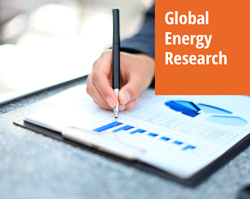 Enerdata's premium online information service provides up-to-date market reports on 110+ countries. The reports include valuable market data and analysis as well as a daily newsfeed, curated by our energy analysts, on the oil, gas, coal and power markets.
This user-friendly tool gives you the essentials about the domestic markets of your concern, including market structure, organisation, actors, projects and business perspectives.