DONG Energy's 659 MW Walney-3 wind project starts generating power (UK)
DONG Energy delivered first power at the 659 MW Walney-3 offshore wind park (also known as Walney extension, located 19 km from the Walney Island, off Cumbria in the Irish Sea) in the United Kingdom. The first turbine has been installed and power is now exported to the British National Grid. The wind project will consist of 40 Vestas and 47 Siemens wind turbines. The park is scheduled to be operational in 2018. In May 2010, the Walney Extension project (Walney-3) was awarded and the application for consent was accepted by the Planning Inspectorate in July 2013.
The Walney Offshore Wind Farm currently includes the Walney-1 and Walney-2 projects, each comprising 51 wind turbines with a total capacity of 367 MW.
The Walney-3 project is 100% owned by DONG Energy while the Walney-1 and Walney-2 wind parks are owned by DONG Energy (50.1%), PGGM and Ampère Equity Fund (24.8%) and SSE (25.1%).
---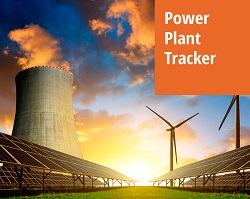 Enerdata developed a market research service to screen, monitor and analyse the development of power generation assets.
Power Plant Tracker offers an interactive database and a powerful search engine covering power plants worldwide - both installed and projects.