The COP26 has ended with a compromise agreement on climate, which recognises the need to cut global CO2 emissions by 45% by 2030 compared to the 2010 level and to net-zero by 2050 to limit global warning to 1.5°C and invites parties to consider further actions to reduce non-CO2 greenhouse gas (GHG) emissions by 2030, including methane.
The so-called Glasgow Climate Pact calls upon parties to "accelerate the development, deployment and dissemination of technologies, and the adoption of policies, to transition towards low-emission energy systems, including by rapidly scaling up the deployment of clean power generation and energy efficiency measures, including accelerating efforts towards the phase down of unabated coal power and phase-out of inefficient fossil fuel subsidies". A draft agreement had proposed "the phase-out of unabated coal power", but China and India advocated for replacing "phase-out" by "phase down" and the terms "unabated" and "inefficient" remain unclear. The Glasgow Climate Pact also focuses on "providing targeted support to the poorest and most vulnerable in line with national circumstances and recognising the need for support towards a just transition". Moreover, it emphasises the importance of protecting, conserving and restoring ecosystems that could act as GHG sinks and protect biodiversity.
The Glasgow Climate Pact also urges developed countries to "provide enhanced support, including through financial resources, technology transfer and capacity-building, to assist developing country Parties with respect to both mitigation and adaptation" and to significantly increase support for developing countries beyond US$100bn/year (the US$100bn/year target has not yet been met). Where "loss and damage" (costs that countries are already facing due to climate change) are concerned, parties reiterated the urgency of scaling up action, though without granting a financial compensation to affected vulnerable countries.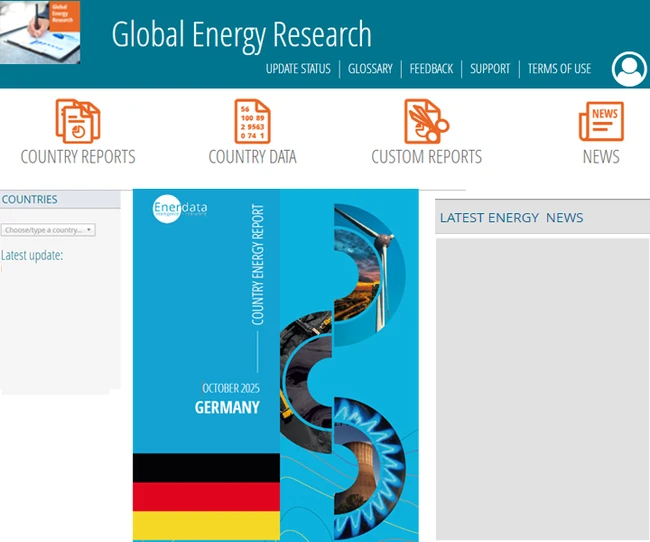 Enerdata's premium online information service provides up-to-date market reports on 110+ countries. The reports include valuable market data and analysis as well as a daily newsfeed, curated by our energy analysts, on the oil, gas, coal and power markets.
This user-friendly tool gives you the essentials about the domestic markets of your concern, including market structure, organisation, actors, projects and business perspectives.