Colombia unveils National Energy Plan by 2050
The Energy Mining Planning Unit (UPME) of Colombia has released its National Energy Plan through 2050, which aims at granting electricity access to all and at cutting CO2 emissions to mitigate the effects of climate change.
According to the plan, Colombia's energy demand will increase by around 60% over the next 30 years, with electricity and gas consumption increasing faster than oil consumption. Most of the electricity consumption rise will be linked to an increasing use of wind and solar technologies. Indeed, Colombia will seek to diversify its energy mix, boosting its renewable power capacity in order to reduce its CO2 emissions by 22.5% by 2050 (compared with a BAU scenario). Installed capacity of solar and wind are foreseen to surge to 2,500 MW, up from around 100 MW at end 2019 (18 MW of wind and 93 MW of solar).
Oil consumption is expected to decline by 20% by 2050 due to progresses in electric and gas mobility; the transport sector currently accounts for nearly 40% of the final energy consumption in Colombia (2018). The Plan estimates that there will be a gas deficit in Colombia by 2024: the country will seek to ensure new sources of gas and to develop new gas import and transmission infrastructures.
---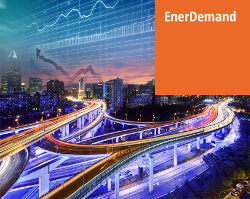 Enerdata's premium EnerDemand service provides detailed data on energy consumption and efficiency for the 20 highest energy-consuming countries, broken down by sector and end-use.
Create custom graphs, export data to use in Excel, and sift through the online database in whatever way is most useful to you: by household uses, by multiple road vehicle types, and by different end-uses in buildings, industry and more.