China Three Gorges buys 33.3% stake in 700 MW hydro project (Brazil)
EDP Brazil has sold a 33.3% stake in Terra Nova to China Three Gorges Power (CTGPC). Terra Nova is a joint venture of EDP (66.6%) and Furnas (Eletrobras, 33.3%), which in December 2013 won the concession for the construction of the 700 MW São Manoel hydropower plant on the border between the states of Mato Grosso and Pará, on the Teles Pires River. CWEI Brazil, a subsidiary of CTGPC, will reimburse the costs incurred by EDP Brazil and assume future capital commitments until the end of construction, as well as risks and benefits of the project in proportion to the interest acquired. The project will enter into commercial operation in May 2018. The total estimated investment for the project, without considering inflation and capitalized interest, will be R$2.7bn (nearly US$1.2bn).
China Three Gorges Power owns a 21.3% interest in EDP. In December 2013, the two companies agreed on the sale to CWEI of a 50% stake in the Cachoeira Caldeirão hydro power plant project (219 MW) and of a 50% in the project company for the Jari hydro power plant project (373 MW), for a value of R$490m (US$211m). In addition, EDP and EDP Renováveis had signed a Memorandum of Understanding with CTGPC and CWEI, envisaging the sale of 49% of the equity owned by EDPR in Eólicas de Portugal (ENEOP) consortium. EDPR owns a 40% stake in the consortium, which is developing 1,200 MW of wind projects in Portugal.
---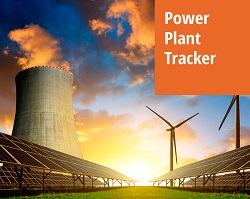 Enerdata has developed a market research service to screen, monitor and analyse the development of power generation assets.
Power Plant Tracker offers an interactive database and a powerful search engine covering power plants worldwide – including both installed and planned capacities for renewables and fossil fuels.