China commissioned 53 GW of solar projects in 2021
China added 53 GW of solar photovoltaic (PV) capacity in 2021, including 29 GW of distributed solar projects, according to the country's National Energy Administration (NEA). The country's total solar capacity reached 306 GW at the end of the year, with 107.5 GW of distributed solar (+29 GW in 2021, i.e., around 55% of all new solar PV capacity added in 2021). More than 40% (21.5 GW) of the total capacity corresponded to residential solar plants (compared to more than 10 GW added in 2020). In 2020, China had added more than 49 GW of solar capacity.
In October 2021, China updated its Nationally Determined Contribution (NDC), pledging to bring its total installed capacity of wind and solar power to over 1,200 GW by 2030. At the end of 2020, China had nearly 282 GW of installed wind capacity, and over 253 GW of solar capacity.
---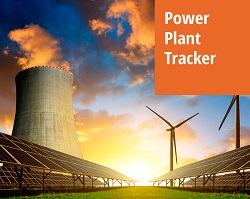 Enerdata has developed a market research service to screen, monitor and analyse the development of power generation assets.
Power Plant Tracker offers an interactive database and a powerful search engine covering power plants worldwide – including both installed and planned capacities for renewables and fossil fuels.