China revises solar feed-in tariffs for 2016
The National Development and Reform Commission (NDRC) and the National Energy Administration (NEA) of China have revised feed-in tariffs (FiT) for solar power in 2016, reducing the rates:
- FiT tariffs in the Region I (western provinces suffering power restrictions, such as Ningxia, Qinghai and Xinjiang) will be cut by around 11% from Cyu 0.90/kWh in 2015 to Cyu 0.80/kWh in 2016 (from US$13.9c/kWh to US$12.3c/kWh);
- those in the Region II (Beijing, Tianjin and certain districts in Qinghai, Xinjiang and Gansu) will be reduced by 7.3%, from Cyu 0.95/kWh to Cyu 0.88/kWh in 2016 (from US$14.7c/kWh to US$13.6c/kWh);
- in the Region III (eastern China), FIT will decrease by 2%, from Cyu 1/kWh to Cyu 0.98/kWh (from US$15.4c/kWh to US$15.1c/kWh) in 2016.
Solar PV plants approved in 2015 and connected to the grid before 30 June 2016 will be eligible to benefit from the 2015 feed-in tariffs.
---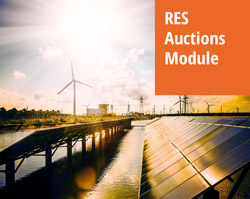 Discover our very detailed and regularly updated RES auctions database with worldwide coverage and a technical focus backed by academic research.
With our renewable energies auctions service you will be able to monitor auctions at a global level. Its (expanding) scope notably includes all major G20 countries and offers an especially fine tracking on Europe and South America.