China officially launches its national emissions trading scheme
China has officially launched its national emissions trading scheme (ETS). Under the new rules, more than 2,200 companies above a cut-off point of 26,000 tCO2eq/year of greenhouse gas (GHG) emissions, equivalent to a consumption of 10,000 tce/year, started trading their emission quotas on 1 February 2021. The first phase of the ETS covers 2,267 coal-fired and gas-fired power plants. The ETS is expected to cover 1/3 of China's national emissions when fully operational.
This scheme has been on the works for several years. China started with seven regional trading platforms in 2013 and launched a national ETS in December 2017 but had to work on legal and technical infrastructure construction before starting trading. In August 2020, pilot ETS in seven Chinese regions covered nearly 3,000 industrial emitters and traded 406 MtCO2eq of GHG emissions.
---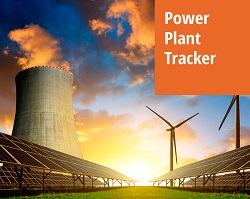 Enerdata has developed a market research service to screen, monitor and analyse the development of power generation assets.
Power Plant Tracker offers an interactive database and a powerful search engine covering power plants worldwide – including both installed and planned capacities for renewables and fossil fuels.