China sets minimum connection target of 90 GW of wind and solar for 2021
The National Energy Administration (NEA) of China aims to have at last 90 GW of new wind and solar capacity connected to the Chinese power grid in 2021. The NEA plans to set targets for the transmission of renewable power rather than targets on renewable project constructions, to ensure renewable projects avoid curtailments and can sell their entire power generation on the market. It would also set a forecast for renewable power consumption and promote cross-region renewable electricity trade.
China's installed wind and solar capacity has surged in recent years from 174 GW in 2015 (131 GW of wind and 43 GW of solar) to 535 GW in 2020 (281 GW of wind and 253 GW of solar), with record installations in 2020 (+72 GW of wind capacity and +49 GW of solar capacity).
---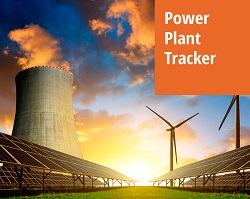 Enerdata has developed a market research service to screen, monitor and analyse the development of power generation assets.
Power Plant Tracker offers an interactive database and a powerful search engine covering power plants worldwide – including both installed and planned capacities for renewables and fossil fuels.