The China Electricity Council (CEC), a Chinese government agency, forecasts that China's power consumption will increase by around 6% in 2023 (after an estimated 3.6% increase in 2022) and that the country will instal around 250 GW of new capacity during the year. The China Electricity Council forecasts that China will install 180 GW of new non-fossil fuel capacity and 70 GW of thermal capacity (coal-fired and gas-fired) in 2023.
The Council expects China's total installed capacity to surpass 2,800 GW in 2023, of which nearly 1,500 GW (more than 52%) would be from non-fossil fuel energies. Hydro is expected to reach a capacity of 420 GW in 2023, while wind and solar are forecasted to reach 430 GW and 490 GW respectively. Nuclear capacity is expected to surpass 58 GW while biomass capacity will reach 45 GW.
In 2021, China's electricity consumption rose by 10% to 7,826 TWh. Previously, it had increased by 7%/year over the 2010-2019 period. In 2021, the country's total installed capacity stood at 2,420 GW, including 45% from non-fossil fuel energies (over 1,100 GW). Hydro reached nearly 391 GW, wind surpassed 328 GW, solar reached close to 307 GW, nuclear surpassed 53 GW and biomass stood at 22 GW.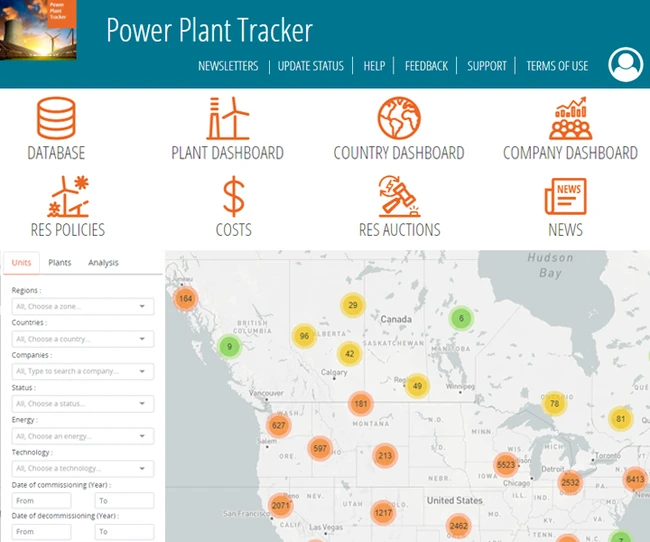 Enerdata has developed a market research service to screen, monitor and analyse the development of power generation assets.
Power Plant Tracker offers an interactive database and a powerful search engine covering power plants worldwide – including both installed and planned capacities for renewables and fossil fuels.