Chad pledges to cut its GHG emissions by 19% in 2030
Chad has updated its first Nationally Determined Contribution (NDC), lowering its greenhouse gas (GHG) emission reduction target from 71% to 19.3% of the business-as-usual (BAU) scenario by 2030. The reduction target is divided into an unconditional reduction target of 0.5% and a conditional target of 18.8%. The previous unconditional reduction target was 18.2%. According to the inventory results, GHG emissions including LULUCF have increased by 50% from 49 MtCO2eq in 2010 to 74 MtCO2eq in 2018. Agriculture is the main GHG emitting sector in Chad and accounts for about 95% of the total. 
Under its BAU scenario, Chad estimates GHG emissions including LULUCF at around 85 MtCO2eq by 2030, which is 15% more than in 2018 (reference year). The 19.3% cut would limit GHG emissions by nearly 16 MtCO2eq to less than 69 MtCO2eq. The emission reduction is based on the increase of the carbon sinks (LULUCF), on the energy sector (electricity production and energy efficiency), and on the waste sector. The investment needed to implement the NDC mitigation actions is estimated at US$6.7bn.
Most notably, the country plans to build a 210 MW gas-fired power plant in N'Gouri, two 15 MW biomass-fired power plants, several solar projects for a total of 465 MW, 120 MW of solar-diesel projects, and 100 MW of wind capacity. In addition, the government intends to distribute 3 million low-energy LED lamps to households, as well as 3 million improved wood-burning stoves and 1,500,000 charcoal stoves. Finally, Chad has committed to reforesting a total of 5 million hectares by 2030.
---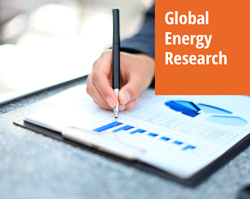 Enerdata's premium online information service provides up-to-date market reports on 110+ countries. The reports include valuable market data and analysis as well as a daily newsfeed, curated by our energy analysts, on the oil, gas, coal and power markets.
This user-friendly tool gives you the essentials about the domestic markets of your concern, including market structure, organisation, actors, projects and business perspectives.