ČEZ seeks approval for new 2 nuclear reactors at Dukovany (Czech Republic)
The Czech national power company ČEZ has applied to State Office for Nuclear Safety to build two 1.2 GW new reactors at the Dukovany nuclear power plant.
ČEZ already operates four VVER-440 reactors at the Dukovany nuclear power plant (2,040 MW) and two VVER-1000 reactors at the Temelín plant (2,160 MW). Replacing the older reactors with new units is viewed as crucial for the country's energy security, as the four Dukovany reactors are expected to be shut down permanently between 2035 and 2037. In 2016, ČEZ started the EIA process for the construction of two new units at Dukovany. The group expects to receive five bids (from EDF, KHNP, China General Nuclear Power, Westinghouse and Atmea (Orano-Mitsubishi joint venture)) for Dukovany-5, which is expected to cost CZK 140-160bn (€5.5-6.2bn). The supplier should be selected by the end of 2022 in order to start construction in 2029. The first reactor (Unit-5) could be commissioned as of 2036 and the second one could be developed at a later stage.
The Czech Republic aims to reach 40% of nuclear in its power mix by 2040 as nuclear is considered the best option to replace coal-fired power plants and to cut CO2 emissions.
---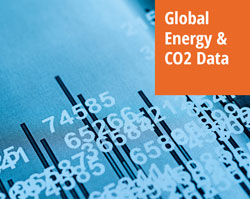 Then Global Energy Market Data & CO2 is your database! We provide world coverage of the oil, gas, coal, and power markets and a detailed overview of national supply & demand with annual data going back to 1970.
This energy database leverages more than 200 official data sources, which are processed by our analysts to provide fully harmonized data sets that are updated monthly.