Central African countries sign deal on regional oil & gas pipeline network
Angola, Cameroon, Chad, Congo, Congo DR (Democratic Republic of Congo), Equatorial Guinea and Gabon have agreed to build three gas pipelines measuring about 6,500 km by 2030, as well as storage depots, liquefied natural gas terminals, at least three refineries, and gas-fired power plants. The countries signed a memorandum of understanding, which paves the way for feasibility studies. The overall objective of the agreement is to boost oil and gas production and to end energy poverty in the region by 2030.
The seven countries accounted for 27% of Africa's oil production in 2019 and 6% of the continent's gas output. They hold 13% of Africa's proven oil reserves and 5% of the continent's proven gas reserves (2021). In 2020, Angola produced 1.292 mb/d of oil, followed by Congo (0.301 mb/d), Gabon (0.215 mb/d) and Equatorial Guinea (0.190 mb/d). Angola's gas output reached 5.7 bcm in 2021, followed by Equatorial Guinea (5.6 bcm), Congo (0.7 bcm) and Gabon (0.5 bcm).
---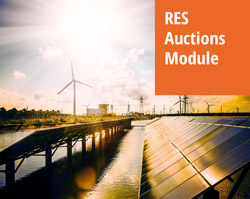 Discover our very detailed and regularly updated RES auctions database with worldwide coverage and a technical focus backed by academic research.
With our renewable energies auctions service you will be able to monitor auctions at a global level. Its (expanding) scope notably includes all major G20 countries and offers an especially fine tracking on Europe and South America.