Cambodia targets carbon neutrality by 2050
The Cambodian Ministry of Environment has released a plan to achieve carbon neutrality by 2050. As part of its Long-term Strategy for Carbon Neutrality (LTS4CN), the country pledged to cut its greenhouse gas (GHG) emissions by more than 40% of median levels by 2030. In addition, Cambodia intends to reduce deforestation by half by 2030 and to reach zero emissions in its forestry sector by 2040. The government, which ambitions to reform its forestry sector, decarbonise its transport sector and promote low-carbon agricultural and goods production processes, submitted its Long-term strategy for Carbon Neutrality (LTS4CN) to the United Nations Convention on Climate Change (UNFCCC) at the end of December 2021. 
Energy-related CO2 emissions in Cambodia nearly doubled over 2014-2019 with the commissioning of two new coal-fired power plants and reached 12 MtCO2 in 2019.
---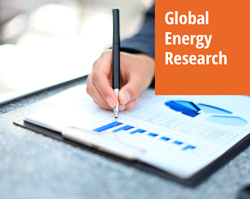 Enerdata's premium online information service provides up-to-date market reports on 110+ countries. The reports include valuable market data and analysis as well as a daily newsfeed, curated by our energy analysts, on the oil, gas, coal and power markets.
This user-friendly tool gives you the essentials about the domestic markets of your concern, including market structure, organisation, actors, projects and business perspectives.