Bulgaria could select US technology for unit 7 at Kozloduy nuclear plant
The Bulgarian government is considering selecting US technology for a 7th nuclear reactor at the Kozloduy nuclear plant. In 2014, Bulgaria selected Westinghouse to build a 7th unit at Kozloduy and offered the company the possibility to take a 49% stake in the project. The preliminary shareholder agreement on the project expired in 2015 and the project, which still needs a strategic investor, remains in limbo.
The 1.9 GW Kozloduy nuclear power plant accounts for around 1/3 of Bulgaria's power generation. It is the only nuclear power plant in Bulgaria, with two reactors operational (unit 5 and unit 6). The first four units were decommissioned in 2002 and 2006. In October 2019, the Nuclear Regulatory Agency of Bulgaria granted a new 10-year operational license to the unit 6 of the Kozloduy nuclear power plant. The Soviet-made reactor, which was modernised by Russia's Rosatom, can now operate until 2051. Unit 5 was granted a new 10-year operational licence in 2017, following its renovation by a consortium of Rosatom and EDF, which extended its lifetime until 2047.
---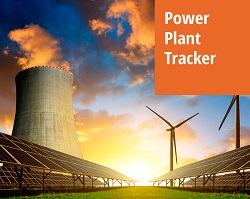 Enerdata has developed a market research service to screen, monitor and analyse the development of power generation assets.
Power Plant Tracker offers an interactive database and a powerful search engine covering power plants worldwide – including both installed and planned capacities for renewables and fossil fuels.