Bangladesh launches the 660 MW unit 1 of the Rampal coal-fired plant
The 660 MW Unit 1 of the 1.3 GW Rampal coal-fired plant, located in southern Bangladesh and part of the Maitree Super Thermal Power Project, has been connected to the grid and will go into commercial operation in October 2022, after an inauguration planned in September 2022.
The coal-fired plant is being set up at a cost of approximately US$2bn and is located in Rampal, in the Bagerhat district of Khulna. It is being built by Bharat Heavy Electricals Limited (BHEL) for the Bangladesh-India Friendship Power Company Private Ltd (BIFPCL), a 50:50 joint venture company between India's National Thermal Power Company (NTPC) Ltd and Bangladesh Power Development Board (BPDB).
Once both units of the mega power plant are commissioned, the Maitree Super Thermal Power Project will be one of the largest power plants in Bangladesh.
In 2021, coal represented 8% of Bangladesh's installed capacity (1.8 GW) and 3% of its power generation (2.6 TWh). Bangladesh's installed capacity and power generation are dominated by gas (53% and 86% respectively).
---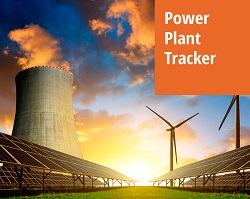 Enerdata has developed a market research service to screen, monitor and analyse the development of power generation assets.
Power Plant Tracker offers an interactive database and a powerful search engine covering power plants worldwide – including both installed and planned capacities for renewables and fossil fuels.