Azerbaijan's Ministry of Energy has signed memoranda of understanding (MoUs) with several companies to develop 2.9 GW of renewable energy projects in Azerbaijan, including 900 MW in the Nakhchivan Autonomous Republic and the East Zangezur Economic Region (western Azerbaijan).
The Ministry notably signed an MoU with France's TotalEnergies on cooperation in evaluating the construction of 250 MW of solar power plants and of 250 MW of wind projects along with energy storage projects in Nakchivan and Zangezur. The memorandum also evokes cooperation in energy efficiency evaluation of the projects. Another MoU, signed with Nobel Energy Management, involves cooperation in building a 400 MW solar power plant in Nakhchivan, which would export some of the electricity generated to Türkiye.
Azerbaijan's authorities in Nakhchivan plan to develop solar and wind projects totalling 1.5 GW in capacity, of which at least 1 GW will be used to generate electricity to be exported to Türkiye and Europe.
In addition, Azerbaijan's Ministry of Energy has signed an MoU with the Chinese engineering company China Gezhouba Group for the development of 2 GW of renewable capacity (solar, wind and storage) across Azerbaijan, with possibility to produce green hydrogen. Details of the envisaged projects with China Gezhouba Group have not yet been communicated.
The envisaged projects are intended to support the reduction of greenhouse gas (GHG) emissions in Azerbaijan, which aims to increase the share of renewable energy in its installed electric capacity to 30% by 2030 (20% in 2021).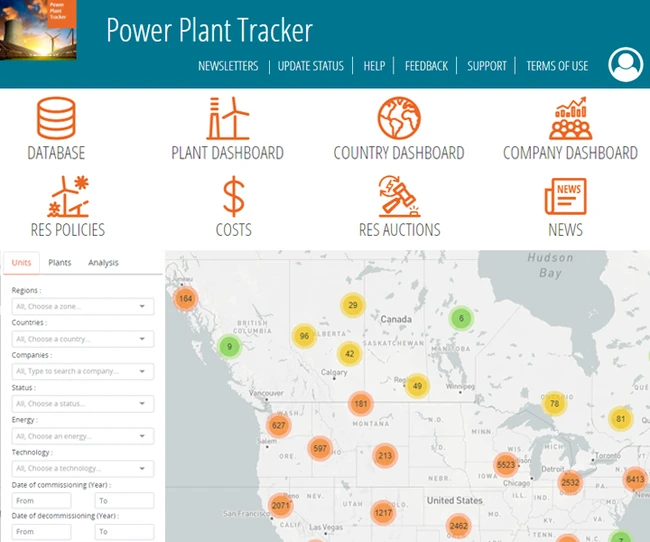 Enerdata has developed a market research service to screen, monitor and analyse the development of power generation assets.
Power Plant Tracker offers an interactive database and a powerful search engine covering power plants worldwide – including both installed and planned capacities for renewables and fossil fuels.