Asia's offshore wind market expected to lead global installations by 2030
According to a new Market Outlook released by the Global Wind Energy Council (GWEC), most of the future growth in offshore wind capacity will come from Asia, with 100 GW of offshore capacity to be installed in Asia until 2030. More than 6 to 8 GW of new capacity will be installed worldwide each year, with China taking over the leading position from Europe, and other Asian markets such as Taiwan, Japan, South Korea and India becoming increasingly important. According to the GWEC, the offshore wind capacity in Asia will grow by 11%/year between 2018 and 2023, and by 10%/year between 2023 and 2028.
The offshore wind industry is continuing to improve its competitiveness, with an average LCOE of US$50/MWh being within reach. Combined with a favourable policy climate, the offshore wind market shows no signs of slowing down and could exceed 220 GW worldwide by 2030.
---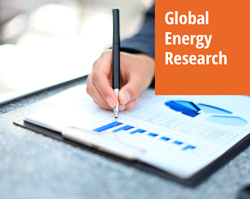 Enerdata's premium online information service provides up-to-date market reports on 110+ countries. The reports include valuable market data and analysis as well as a daily newsfeed, curated by our energy analysts, on the oil, gas, coal and power markets.
This user-friendly tool gives you the essentials about the domestic markets of your concern, including market structure, organisation, actors, projects and business perspectives.