Alstom will supply converter stations to Italy-France interconnector
TERNA, the Italian electricity transmission system operator, and Réseau de Transport d'Électricité (RTE), its French counterpart, have awarded Altsom a €300m contract to build two High Voltage Direct Current (HVDC) converter stations for the 1,200 MW Savoy-Piedmont interconnector between France and Italy. Alstom will design, manufacture and commission two converter stations (2x600 MW, +/- 320 kV). Alternating Current (AC) will be converted from each country's electrical network into Direct Current (DC) for transmission and vice versa.
In 2013, both TSOs started laying a 190 km-long underground 2x600 MW HVDC line between Grande-Ile and Piossasco (Italy) through the Frejus tunnel to increase the import capacity with France. The project is due for commissioning in late 2019 and is estimated at €1.4bn.
In end of August 2015, TERNA and RTE signed a Memorandum of Understanding (MoU) to intensify technical cooperation.
---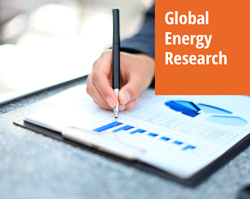 Enerdata's premium online information service provides up-to-date market reports on 110+ countries. The reports include valuable market data and analysis as well as a daily newsfeed, curated by our energy analysts, on the oil, gas, coal and power markets.
This user-friendly tool gives you the essentials about the domestic markets of your concern, including market structure, organisation, actors, projects and business perspectives.