Algeria's oil and gas exports decreased by 11% in 2020
According to the Algerian Ministry of Energy, Algeria's oil and gas exports decreased by 11% in 2020 (in volumes) and only raised US$20bn, i.e. 40% less compared to 2019. Indeed, the average price of oil fell to US$42/bbl in 2020, compared to US$64 in 2019, a loss of nearly US$23/bbl (-35%). Oil and gas account for 96% of Algeria's hydrocarbon and petrochemical exports.
Production and sales are expected to grow in 2021, thanks in particular to the start-up of production at the peripheral deposits of Gassi Touil and Hassi Bir Rekaiz, as well as the ramp-up of production at Tinrhert and the completion of the Hassi R'Mel Boosting for the Northern zone. The Algerian national hydrocarbon company Sonatrach intends to implement an investment plan of US$40bn over the next five years, including 51% in Algerian dinars (DZD), with the objective to ramp up production. The company will seek to meet the growing needs of the Algerian market, which is expected to reach 70 Mtoe from 2024, while maintaining a level of exports above 90 Mtoe/year, thanks to the production of new deposits in the South-West and South-East regions.
---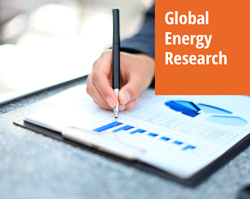 Enerdata's premium online information service provides up-to-date market reports on 110+ countries. The reports include valuable market data and analysis as well as a daily newsfeed, curated by our energy analysts, on the oil, gas, coal and power markets.
This user-friendly tool gives you the essentials about the domestic markets of your concern, including market structure, organisation, actors, projects and business perspectives.