Africa and the Middle East added 894 MW of wind power capacity in 2019
According to the Global Wind Energy Council (GWEC), new installations of wind power capacities in Africa and the Middle East slowed down in 2019, with only 894 MW installed in 2019, compared to 962 MW in 2018 (-7%). Leading countries were Egypt, which installed 262 MW of new capacity, followed by Morocco (216 MW), Jordan (190 MW), Ethiopia (120 MW) and Iran (50 MW).
However, almost 11 GW of wind power capacity is expected to be installed over the period 2020-2024. The increase in wind installation will be driven by South Africa, which is expected to add 3.3 GW of wind capacity by 2024 through Bid Window 4 projects (around 1.3 GW under construction) and through new tenders under its Integrated Resource Plan (IRP) 2019 (target of 14.4 GW of new wind capacity over the 2022-2030 period). Wind capacity is also planned to soar in Egypt (1.8 GW), in Morocco (1.2 GW) and in Saudi Arabia (1.2 GW). Moreover, the GWEC estimates the potential for wind power in the Southern African Development Community (SADC) at 18 GW, with strong potential in Zambia, Tanzania, Namibia and Mozambique
---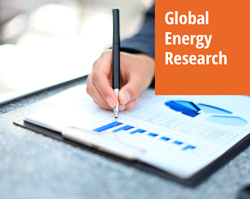 Enerdata's premium online information service provides up-to-date market reports on 110+ countries. The reports include valuable market data and analysis as well as a daily newsfeed, curated by our energy analysts, on the oil, gas, coal and power markets.
This user-friendly tool gives you the essentials about the domestic markets of your concern, including market structure, organisation, actors, projects and business perspectives.