The 660 MW Unit 1 of Rampal coal-fired plant starts operations in Bangladesh
Bangladesh has put into commercial operation the 660 MW first unit of the Rampal coal-fired power plant, located near the city of Bagerhat in south-western Bangladesh. The unit will supply 400 MW of power to Dhaka's national grid and 260 MW to Bagerhat and its surroundings.
The Rampal power plant will be connected to Dhaka through a 400kV transmission line, which was commissioned earlier in December 2022 between Gopalganj and Aminbazar, and to Khulna-Bagerhat through a 230 kV line. Unit 1 was connected to the grid for the first time and started test generation in August 2022.
The power plant's second unit, which is about 80% complete and will also have a capacity of 660 MW, is expected to be commissioned in June 2023. The plant is estimated to require a total investment of BDT160bn (US$1.5bn).
At the end of 2021, coal represented 6% of Bangladesh's installed capacity with about 1.8 GW. Coal represented only about 3% of its power generation with 2.6 TWh (2020).
---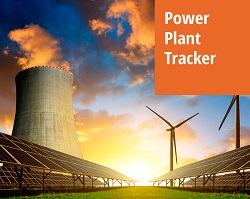 Enerdata has developed a market research service to screen, monitor and analyse the development of power generation assets.
Power Plant Tracker offers an interactive database and a powerful search engine covering power plants worldwide – including both installed and planned capacities for renewables and fossil fuels.