Enerdata – in partnership with Compass Lexecon and Solagro – was selected by SNCF, the French national railway company, to develop long-term energy price projections supporting its decarbonisation strategy.
The study encompassed all energies and new key drivers, from oil products and natural gas to electricity, bioenergy, and hydrogen. The projections covered global oil and gas markets, the European power market, and French bioenergy. A focus was placed on energy prices for end-users, through a breakdown of all components.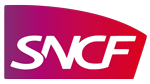 Strategic stakes
As a key transport player, SNCF aims to pioneer the transition to low-carbon mobility. In line with the energy and climate targets of the Paris Agreement, the group is set to reduce CO2 emissions in both its transport and real estate activities.
To this end, SNCF has been researching carbon abatement costs and internal carbon pricing for its operations, thus the group needed solid energy price projections, subject to three objectives.
The first objective was to harmonise trajectory hypotheses within the SNCF group, providing a consistent framework for the use of energy and climate scenarios across all departments.
The second objective was to develop SNCF's understanding of energy price projections.
The third objective was to understand the development of energy taxation and end user prices for the main sources used by SNCF.