The French Development Agency (AFD) funds, supports and accelerates transitions to a fairer and more sustainable world. Enerdata was selected by this Agency to propose a methodology for quantifying the climate benefits of construction and renovation projects.  
The benchmarking of existing methodologies among International Financial Institutions (IFIs) enabled us to identify which sustainability criteria could guide the allocation of their funds.
Based on this critical evaluation, Enerdata created a new methodology entirely customised for the AFD and issued recommendations on how to place energy efficiency at the centre of its strategy.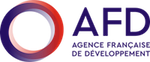 Strategic stakes
As our climate changes, so does the fund allocation strategy of International Financial Institutions (IFIs) who are committed to social, economic, and environmental progress around the world. In line with the Paris Agreement, IFIs are increasingly adopting energy and climate objectives, with efficiency as a top priority.
In this context, AFD needed recommendations to enhance and accelerate the development of energy efficiency projects, and to overcome several obstacles.
Firstly, AFD sought to increase the skills of its teams in understanding the concept of energy efficiency in buildings: what it means, how it is calculated, which dimensions are considered, etc.
Secondly, Enerdata and AFD conducted in-depth methodological investigations (to define a reference situation to evaluate the energy efficiency of new building projects, to determine how to account for small-scale projects, and more).