The first outcome of the second step of long-term energy prospective analysis with Schneider Electric has been published.
Indeed, Schneider Electric has released its report "Path to Developed and Decarbonized India" exploring the evolution of the energy system in India from 2000 to 2070, with a great emphasis on energy demand evolution. We provided essential sets of data enabling this study: many historic series to analyse the past and current trends, as well as scenarios based on the POLES-Enerdata model to investigate the possible evolutions while considering the complexity of the fast economic development of the country.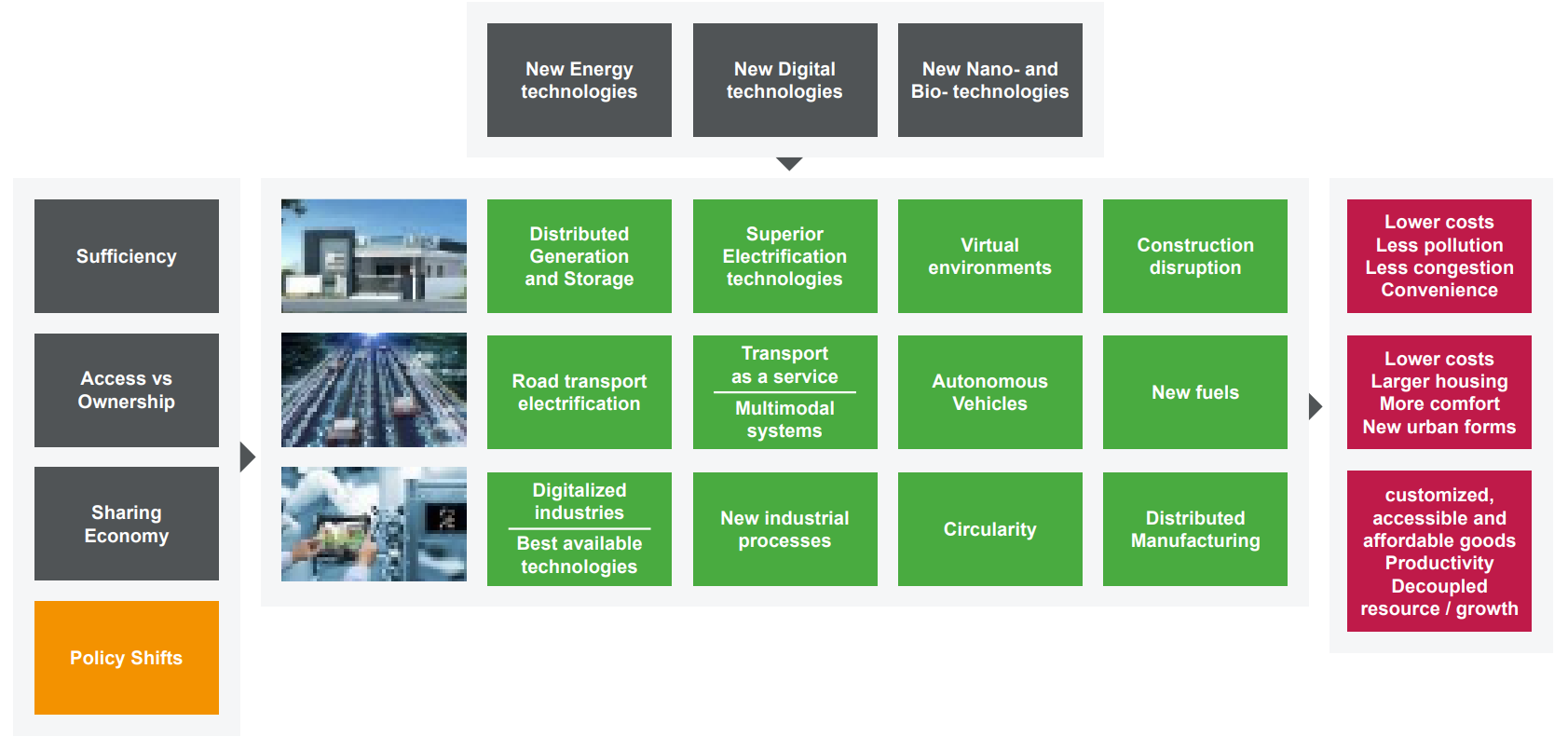 Schneider Electric & Enerdata: Prospective Analysis of Energy Demand in Key Sectors and Contribution to Carbon Neutrality
November 10th, 2021
One of the outcomes of our support to Schneider Electric in the long-term evolution analysis of energy consumption was the development of Schneider Electric's "Back to 2050 report". This report provides key insights and energy system analysis through the POLES-Enerdata model and help produce global decarbonisation scenarios. Emphasising on demand-side solutions, the study aimed at identifying the potential combined roles of technological game changers, behaviours, and policies to reach a trajectory of emissions that is compatible with a 1.5°C temperature increase.
The focus was set on 12 main transformation drivers across all energy end-uses, and consistent assumptions were formulated to specify their contribution in achieving stringent climate objectives.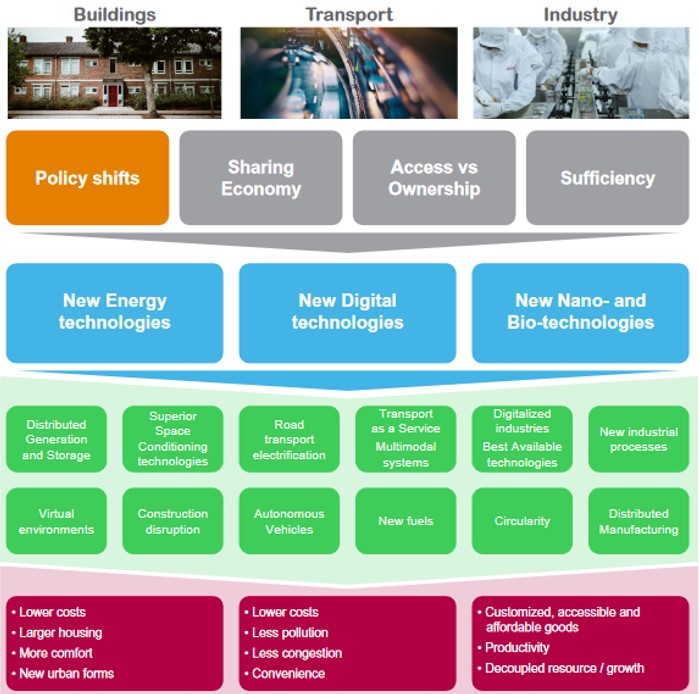 The approach, which combined large-scope top-down energy modelling with bottom-up techno-economic analysis, mirrors Enerdata's latest efforts and developments to better assess the conditions and the possible combinations of drivers required to meet climate mitigation goals.
The project will enter its second phase starting in early 2022, where the approach will be reproduced to treat specific regions in more detail.
June 18th, 2021
Enerdata has been appointed by Schneider Electric to support the long-term evolution analysis of energy consumption, worldwide and in key countries. For this study, the focus is set on possible disruptions in all end-uses of the different economic sectors, with a specific evaluation of contribution of electrification and digitalisation.
Vincent Petit, SVP Global Strategy Prospective and External Affairs at Schneider Electric, explains: "In the future, key technologies will significantly transform demand and provide services at a fraction of today's cost or offer new services not yet imagined. To a large extent, energy paradigm shifts are driven by such technological evolutions which are largely inevitable and often unanticipated as they provide societies with great benefits: lower costs, more jobs, and rapid adoption".
In this context, emerging technologies along with energy efficiency and energy sufficiency approaches will be key to help contribute to the global decarbonisation in view of carbon neutrality targeted by the mid-century.
Pascal Charriau, President of Enerdata, adds: "Together with decarbonising the sources of energy, it is definitely a key challenge for the future to understand and potentially accelerate the initiatives and developments leading to reducing energy consumption, in order both to reduce GHG emissions and develop new sustainable businesses. Enerdata is therefore excited to cooperate with Schneider Electric in its deep dive into energy demand disruptions!".
The study is expected to take place until mid-2022.