Members of Enerdata's Energy Efficiency and Demand Department recently travelled to Beirut, Lebanon, to co-host a technical workshop with ADEME (the French Environment and Energy Management Agency) in the framework of the MEDENER network (the Mediterranean Association of National Agencies for Energy Management).
The purpose of the event was to present a uniform methodology for collecting data, thus enabling Morocco, Tunisia, Algeria and Lebanon to calculate reliable energy efficiency indicators by sectors, which can be compared with other countries.
The workshop was part of Enerdata's new contract with ADEME, which will run through spring of 2020.
The objective of the project is to contribute to improving the monitoring of energy efficiency and renewable energy policies in the Southern and Eastern Mediterranean and, more broadly, to measure the energy transition taking place in these countries. Specifically, our mission is to support ADEME and MEDENER with training and updating of monitoring tools for energy efficiency indicators in the region.
Enerdata will also contribute to leading a second workshop in one of the MEDENER network member countries this year. The workshop will be dedicated to the interpretation of energy consumption trends and energy efficiency indicators.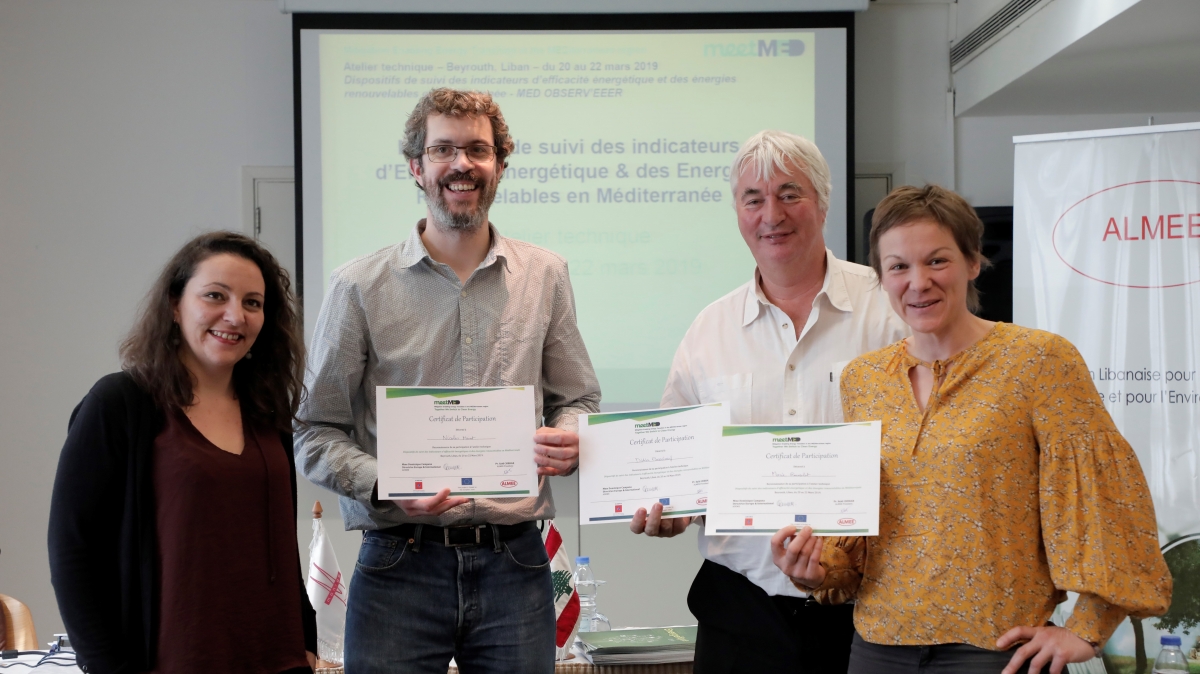 Enerdata's Marie Rousselot (far right) and Nicolas Mairet (second from left) at the workshop with representatives of ADEME.