South Korea will temporarily suspend five coal-fired plants (2.3 GW)
The South Korean government plans to suspend five old coal-fired power plants (more than 30 years old) between March and June 2018 in order to reduce the domestic air pollution. Once closed, the amount of fine dust is expected to decrease by 813 tons (8.6% of the 2016 output) during the four-month period.
The five facilities have a total combined capacity of 2,300 MW (approximately 2% of the domestic power generation capacity). As all South Korean power plants, they will be required to decrease CO2 emissions 40% by 2022 and 58% by 2030 to meet the national emissions reduction goal. South Korea has set a CO2 emissions reduction target of 37% by 2030 under the framework of the 2015 Paris Agreement. Under South Korea's energy plan, new licenses won't be granted for new coal-fired power plants and the government and power utilities will discuss on turning their coal-fired projects to LNG-fired power plants.
---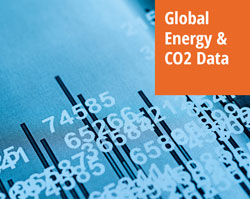 Then Global Energy Market Data & CO2 is your database! We provide world coverage of the oil, gas, coal, and power markets and a detailed overview of national supply & demand with annual data going back to 1970.
This energy database leverages more than 200 official data sources, which are processed by our analysts to provide fully harmonized data sets that are updated monthly.