To define investments, territorial planning and energy security, public authorities and private companies need to thoroughly forecast energy demand. In the transport sector alone, there have been some game changers, but how considering this evolutions in the forecasting?
Daily Energy News
The Dutch Ministry of Economic Affairs and Climate Policy has received 4,109 applications in the first round of the 2021 SDE++ (Stimulering Duurzame Energieproductie) programme for large-scale solar and renewable energy, which was largerly oversubscribed. The cumulated...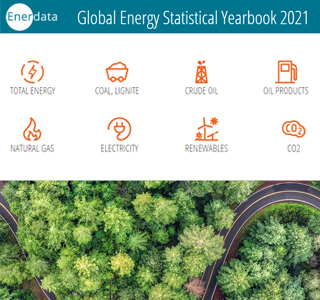 The 2021 edition of our yearbook is an application providing up-to-date 2020 energy statistics, 2021 estimates and decarbonisation indicators. With this user-friendly interactive tool, you can select the area and the period, and benchmark countries. Get unlimited access to premium annual data on supply, demand and trade for oil, gas, coal, renewable, and electricity markets up to 2020, as well as CO2 emission key figures. Covering 60 countries and regions through a unique multi-energy approach, Enerdata's Yearbook is a unique introduction to a full suite of interactive information services dedicated to the energy industry.
Energy Research & Data Services
Access Our Services
Request a free trial of our services