With the incorporation of renewables into the power grids at a larger scale and the phasing out of some fossil fuel power plants, electricity storage solutions are surging, to provide flexibility and balance electricity supply and demand. Although, what are the main countries developing power storage technologies? Moreover, e-fuel and H2 generated from carbon neutral electricity are expected to play a significant role in the decarbonisation of key energy systems, but to which extent?
Daily Energy News
Italy plans to set aside around €2bn to keep gas and electricity bills down in 2022. In September 2021, the country unveiled a plan worth €4bn to curb increases in energy prices until the end of 2021 with a focus on the poorest and most vulnerable households, as gas and electricity prices could...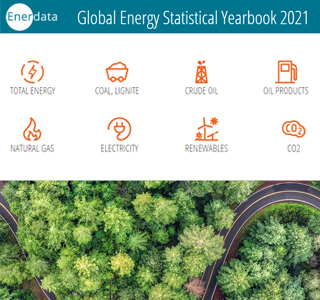 The 2021 edition of our yearbook is an application providing up-to-date 2020 energy statistics, 2021 estimates and decarbonisation indicators. With this user-friendly interactive tool, you can select the area and the period, and benchmark countries. Get unlimited access to premium annual data on supply, demand and trade for oil, gas, coal, renewable, and electricity markets up to 2020, as well as CO2 emission key figures. Covering 60 countries and regions through a unique multi-energy approach, Enerdata's Yearbook is a unique introduction to a full suite of interactive information services dedicated to the energy industry.
Energy Research & Data Services
Access Our Services
Request a free trial of our services