The largest power generation companies (GenCos) in the world have a tremendous impact on climate change. Indeed, plans to diversify the mix significantly modify the share of carbon-free energy in the final electricity consumption. Those strategies (and implementation) are key levers to meet the Paris Agreement targets.
This said, what actual changes have occurred since 2015 for main players?
Daily Energy News
Turkey is expected to spend TRY100bn (€6.5bn) on energy bills for its citizens in 2022, providing 50% support for natural gas and 25% support for electricity. More than 2.1 million households will get electricity consumption assistance up to 150 kWh. In 2021, Turkey spent...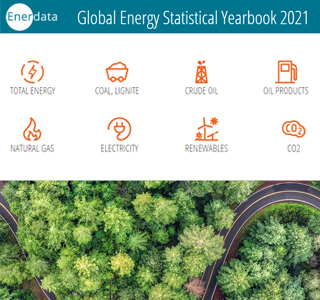 The 2021 edition of our yearbook is an application providing up-to-date 2020 energy statistics, 2021 estimates and decarbonisation indicators. With this user-friendly interactive tool, you can select the area and the period, and benchmark countries. Get unlimited access to premium annual data on supply, demand and trade for oil, gas, coal, renewable, and electricity markets up to 2020, as well as CO2 emission key figures. Covering 60 countries and regions through a unique multi-energy approach, Enerdata's Yearbook is a unique introduction to a full suite of interactive information services dedicated to the energy industry.
Energy Research & Data Services
Access Our Services
Request a free trial of our services