The shift to a low-carbon energy mix will require the electrification of our economy, the development of variable renewable energies, and the phase-out of dispatchable thermal power plants. This shift will dramatically impact our electricity grids, needing to address a complex topic: flexibility. Alain Malot, a senior expert of flexibility, with over 30 years of experience in the utility industry, shared with us his analyses on how to capture business opportunities in emerging power system flexibility services.
Daily Energy News
India's state-owned mining group Coal India has released its yearly results, showing an increase in revenue and coal production for FY 2021-2022. Coal India's total income increased by 21%, reaching INR113,618 crore (US$14.6bn) in FY 2021-2022 against INR93,768 crore (US$12.1bn) in the previous...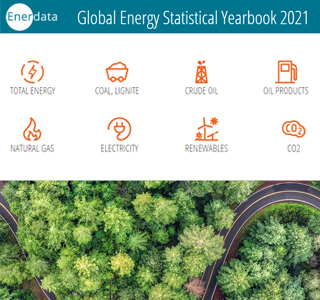 The 2021 edition of our yearbook is an application providing up-to-date 2020 energy statistics, 2021 estimates and decarbonisation indicators. With this user-friendly interactive tool, you can select the area and the period, and benchmark countries. Get unlimited access to premium annual data on supply, demand and trade for oil, gas, coal, renewable, and electricity markets up to 2020, as well as CO2 emission key figures. Covering 60 countries and regions through a unique multi-energy approach, Enerdata's Yearbook is a unique introduction to a full suite of interactive information services dedicated to the energy industry.
Energy Research & Data Services
Access Our Services
Request a free trial of our services