Vistra will decommission the 1.2 GW Joppa thermal plant in 2022 (US)
Vistra plans to retire the 1.2 GW Joppa power plant located in Joppa, Illinois (United States) by 1 September 2022, three years earlier than previously disclosed. The power plant, which opened in 1953, comprises six coal-fired units with a combined capacity of 1,002 MW and five gas-fired units with a combined capacity of 239 MW. The company plans to build a stand-alone 45 MW battery energy storage facility at the Joppa power plant. If the Coal to Solar and Energy Storage Act passes, Vistra plans to develop around 300 MW of solar capacity and 175 MW of battery energy storage across 9 sites in Illinois by 2025.
Coal accounts for 20% of the United States' installed capacity, with 249 GW (end of 2019).
---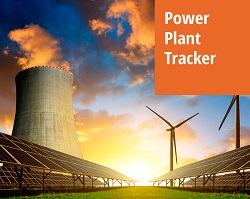 Enerdata has developed a market research service to screen, monitor and analyse the development of power generation assets.
Power Plant Tracker offers an interactive database and a powerful search engine covering power plants worldwide – including both installed and planned capacities for renewables and fossil fuels.