Vietnam expects electricity demand to rise by up to 8%/year until 2030
According to the National Steering Committee for Electricity Development of Vietnam, electricity demand in Vietnam is expected to increase by 7.5 to 8%/year until 2030. The Power Planning VIII report estimates that electricity demand could reach 526 TWh by 2030, requiring an installed capacity of 131 GW by this date, i.e. an additional 75,100 MW of new capacity on top of the existing capacity (55,900 MW). Adding an average 7,500 MW each year would require US$7bn to US$8bn of investment each year.
In addition, large investments will be necessary to upgrade the power transmission grid, which is not developing as fast as renewable projects would need. Moreover, the coronavirus pandemic is affecting the import of equipments (especially for wind projects) and project developers are requesting an extension of the period of feed-in tariff application.
---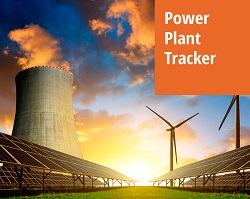 Enerdata has developed a market research service to screen, monitor and analyse the development of power generation assets.
Power Plant Tracker offers an interactive database and a powerful search engine covering power plants worldwide – including both installed and planned capacities for renewables and fossil fuels.