US onshore wind capacity exceeds 100 GW
According to the US Energy Information Administration (EIA), the installed onshore wind capacity in the United States exceeded 100 GW at the end of September 2019. More than 1/4 of the US onshore wind capacity was located in Texas (26.9 GW), followed by Iowa (8.9 GW), Oklahoma (8.1 GW) and Kansas (6.2 GW). These four states accounted for half of the total US installed wind capacity.
More than half of the US onshore wind power capacity has been installed since early 2012. In the first nine months of 2019, more than 5 GW of onshore wind capacity was commissioned in the United States and an additional 7.2 GW of capacity could come online by the end of the year. The US EIA also expects capacity to increase by more than 14 GW in 2020 (around 18 GW in the pipeline), which would raise the US onshore wind capacity to around 122 GW by the end of 2020.
---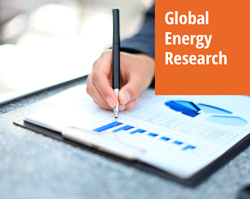 Enerdata's premium online information service provides up-to-date market reports on 110+ countries. The reports include valuable market data and analysis as well as a daily newsfeed, curated by our energy analysts, on the oil, gas, coal and power markets.
This user-friendly tool gives you the essentials about the domestic markets of your concern, including market structure, organisation, actors, projects and business perspectives.