The United States will tender 5.6-7 GW of offshore wind leases in February 2022
The Bureau of Ocean Energy Management (BOEM) will hold a wind auction on 23 February 2022 for more than 80,000 acres (194,000 hectares) offshore New York and New Jersey (United States), in the area known as the New York Bight. The six leases areas offered in this tender could result in 5.6 to 7 GW of offshore wind capacity. The country aims to instal 30 GW of offshore wind by 2030. At the regional level, New York and New Jersey have set the target of installing 16 GW of offshore wind by 2035.
---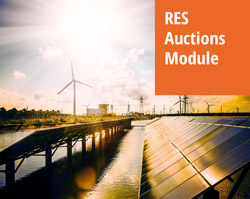 Discover our very detailed and regularly updated RES auctions database with worldwide coverage and a technical focus backed by academic research.
With our renewable energies auctions service you will be able to monitor auctions at a global level. Its (expanding) scope notably includes all major G20 countries and offers an especially fine tracking on Europe and South America.