Ukraine submits US11.6bn claim over Gazprom gas transit contract
Ukraine's oil and gas company Naftogaz has submitted a US$11.6bn claim to the Stockholm arbitration court over a gas transit contract with the Russian gas giant Gazprom. In February 2018, the Stockholm court ruled in favour of Naftogaz over another contractual dispute, ordering Gazprom to pay more than US$2.5bn to Naftogaz. The Ukrainian company complained that Gazprom had not complied with the ruling and sought to renegotiate the tariff paid by Gazprom for transiting gas to Europe across Ukraine in March 2018.
In 2017, Gazprom exported a total of 194 bcm of gas to Europe, half of which through Ukraine (+93.5 bcm compared to 2016 corresponding to a 14% rise).
---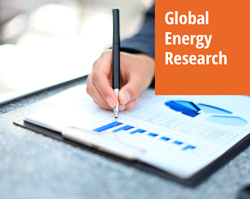 Enerdata's reputable online information service provides up-to-date market reports on 110+ countries with valuable market data and analysis as well as a daily newsfeed on the oil, gas, coal and power markets.
This user-friendly tool gives you the essentials on the domestic market of your concern including market structure, organisation, actors, projects and business perspectives.