Tunisia will award 500 MW solar tender in September 2019
Tunisia plans to receive final offers from 16 shortlisted candidates for a 500 MW solar tender in July 2019 and to select the winners by September 2019. Solar power generation from the winning projects could start within 12 to 18 months following the selection. The 500 MW solar tender is part of Tunisia's strategy to reach 3,500 MW of renewable (solar and wind) by 2030, enough to cover 30% of the electricity consumption. Tunisia's renewable capacity only reached 339 MW in 2018, including 240 MW of wind, 62 MW of hydropower and 37 MW of solar. Renewables account for less than 3% of total power generation in the country.
---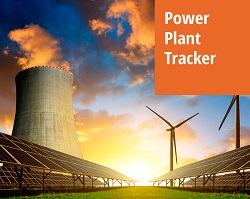 Enerdata has developed a market research service to screen, monitor and analyse the development of power generation assets.
Power Plant Tracker offers an interactive database and a powerful search engine covering power plants worldwide – including both installed and planned capacities for renewables and fossil fuels.