Thailand's government approves national energy plan by 2037
Thailand's government has endorsed a national energy plan (Power Development Plan 2018-2037 or PDP 2018) that sets out the long-term energy requirements and power generation capacity of the country. It forecasts Thailand's installed power capacity to rise by 56 GW by 2037 (not including 20-30 GW of capacity decommissioning). Most of the new capacities will be renewable (nearly 21 GW). By 2037, 53% of the domestic power generation capacity will consist of gas-fired power plants, while renewables and coal-fired plants would account for 20% and 12% of the total, respectively. This is quite different from the previous plan outlined in 2015, which forecasted that gas would make up 40% of the 2036 power generation capacity and coal 25%.
---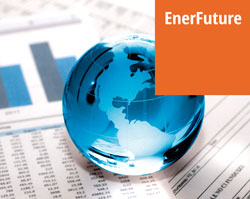 Discover the EnerFuture service: a long-term forecast (to 2040) of demand, prices, and CO2 emissions by sector and for all energies, plus power generation capacities and production levels by fuel. Three distinct scenario reflect different potential policy developments.